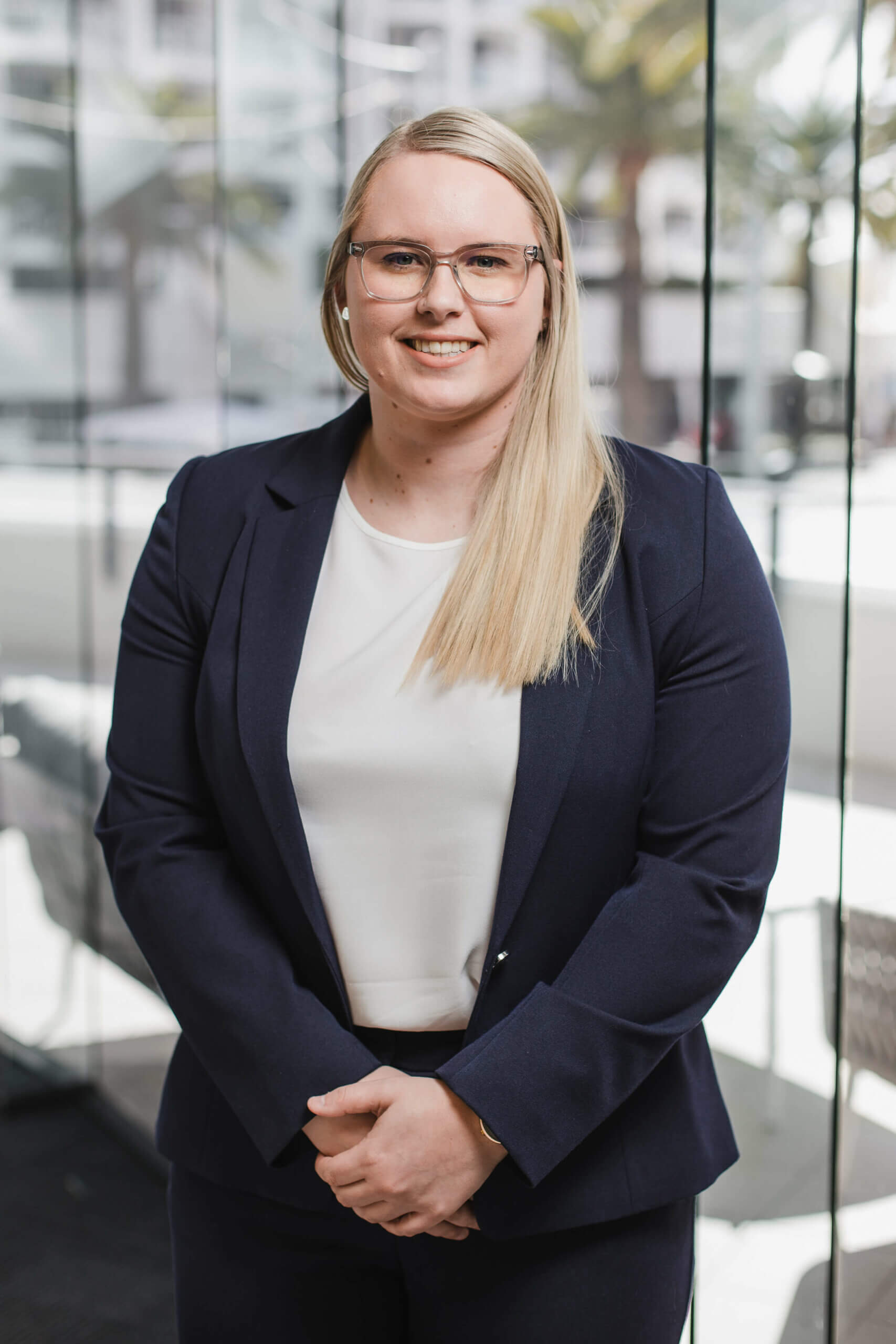 Qualifications, Accreditations & Associations
A member of the Queensland Law Society
Family Law Practitioners Association
Family Law Section of the Law Council of Australia
Gold Coast Centre Against Sexual Violence
Family Law Practitioners Association
Gold Coast District Law Association
About Adrienne
Adrienne recently graduated from a Diploma of Practical Legal Training with the College of Law following her completion of a Bachelor of Laws at Griffith University in December of 2019. Adrienne was admitted as a solicitor of the Supreme Court of Queensland in 2020. Richardson Murray Partner Stephanie Murray was honoured to move Adrienne's admission.
Adrienne has always had a very keen interest in all aspects of Family Law and since working under the guidance of Accredited Specialist, Ms Stephanie Murray, has gained invaluable experience in all facets of Family Law. Adrienne strives to deliver a streamlined and compassionate approach to her clients and has developed a particular interest in complex parenting and child safety matters.
Outside of work, Adrienne has been a high level competitive swimmer for approximately 10 years and now enjoys being outside, and staying fit and healthy.
Qualifications, Accreditations & Associations
A member of the Queensland Law Society
Family Law Practitioners Association
Family Law Section of the Law Council of Australia
Gold Coast Centre Against Sexual Violence
Family Law Practitioners Association
Gold Coast District Law Association